Australia
The diplomatic relations between the Republic of Belarus and Australia were established on January 9, 1992. Australia is the third country which Belarus has established diplomatic relations with.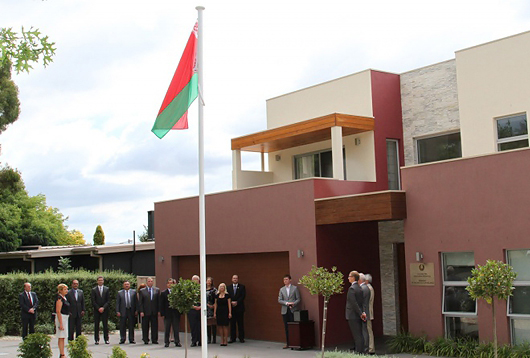 The Embassy of the Republic of Belarus in Australia functioned from August 2014 to September 2018.
In 2019 Ambassador of Belarus to Japan Mr. Ruslan Esin was appointed as a non-resident Ambassador of the Republic of Belarus to Australia. He presented his credentials to Sir Peter Cosgrove, the Governor-General of Australia, on June 11, 2019.
The same year Australian Ambassador to Russia Mr. Graeme Meehan was cross accredited to Belarus.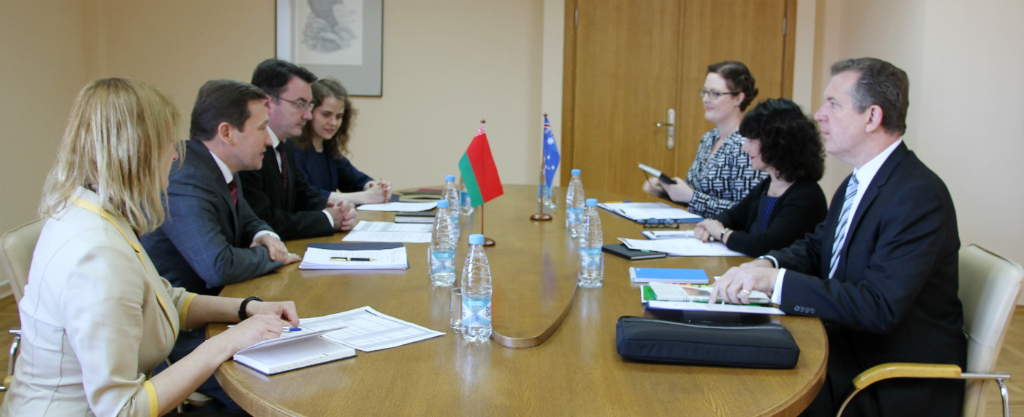 Since 2013 the Ministry of Foreign Affairs of Belarus and the Department of Foreign Affairs and Trade of Australia have held two rounds of consultations at the level of deputy foreign ministers (in June 2013 and February 2015 in Canberra) and one round at the level of directors of departments in Minsk in May 2017.
In March 2015 Belarusian and Australian parliamentarians had a meeting at the 132nd session of the Assembly of the Inter-Parliamentary Union in Hanoi, Vietnam.
Belarus and Australia have experience of bilateral engagement in the UN and other international organizations.