The plenary session of the second Belarus-Japan Economic Forum was held in Minsk on September 18, 2019. Before the event, which was attended by about a hundred representatives of the official and business circles of the two countries, a welcome address of the Deputy Prime Minister of the Republic of Belarus, Igor Lyashenko was read out to the forum participants. Among the speakers at the meeting were Alexander Subbotin, Member of the Board – Minister in charge of Industry and Agriculture of the Eurasian Economic Commission, Dmitry Pinevich, First Deputy Minister of Health of the Republic of Belarus, Ruslan Esin, Ambassador Extraordinary and Plenipotentiary of the Republic of Belarus to Japan, Koichi Matsudaira, a member of the House of Representatives of the Japanese Parliament, and Tadaatsu Mori, Chargé d'affaires of Japan in the Republic of Belarus.


In his speech, Dr. Esin noted that main results of the First Belarus-Japan Economic Forum, held in May 2018 in Tokyo and Osaka, were the launch of the dialogue at the highest and high levels between Belarus and Japan, a fundamental change in the understanding of Belarusian and Japanese business opportunities in mutual trade, investment and credit cooperation, as well as the formation of a clear understanding of the promising areas of bilateral cooperation.

The Belarusian diplomat emphasized that diligent work of a number of enterprises producing high-tech products, cheeses, honey, linen products and other products in Japan testifies broad opportunities and undoubted need to work in Japan.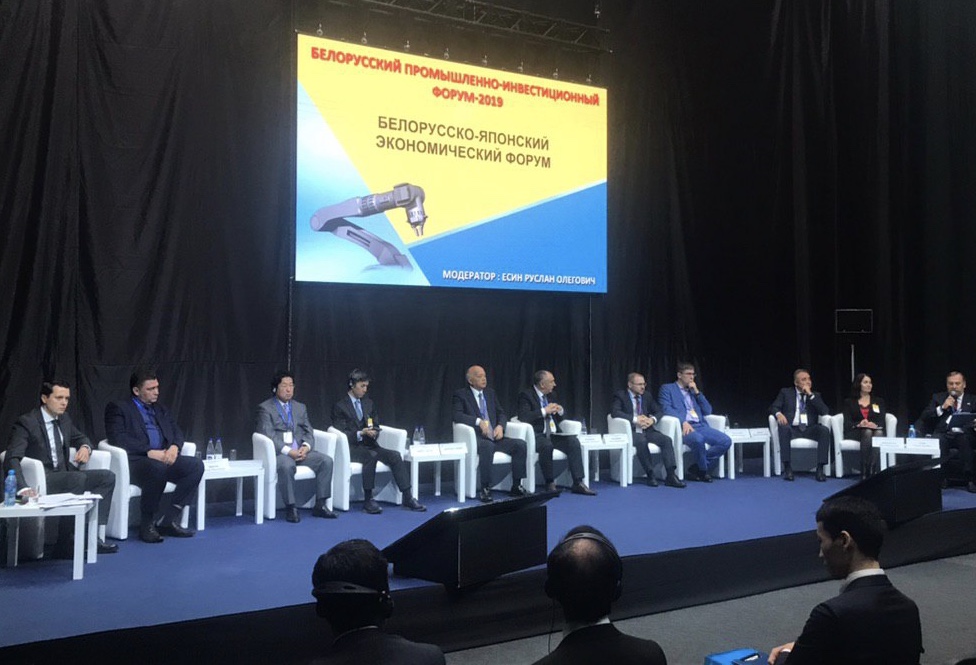 Ruslan Esin highlighted some peculiarities of cooperation with Japanese companies — potential investors in industrial, pharmaceutical and other fields. Special attention was paid to the importance of conducting targeted presentations of investment projects, as well as building cooperation with Japanese business associations.

A panel discussion was held within the framework of the forum, which was attended by the heads of the administration of the Great Stone Industrial Park, FEZ Mogilev, Belfarmprom holding company, JSC Belarusian Metallurgical Plant, JSC Gomselmash, a representative of the Hi-Tech Park, as well as by the heads of Japanese companies engaged in high technology, science and industry. The discussion focused on the examples of the already existing joint Belarusian-Japanese enterprises, as well as on the planned bilateral business projects, and considered promising ways to expand the Belarus-Japan economic cooperation.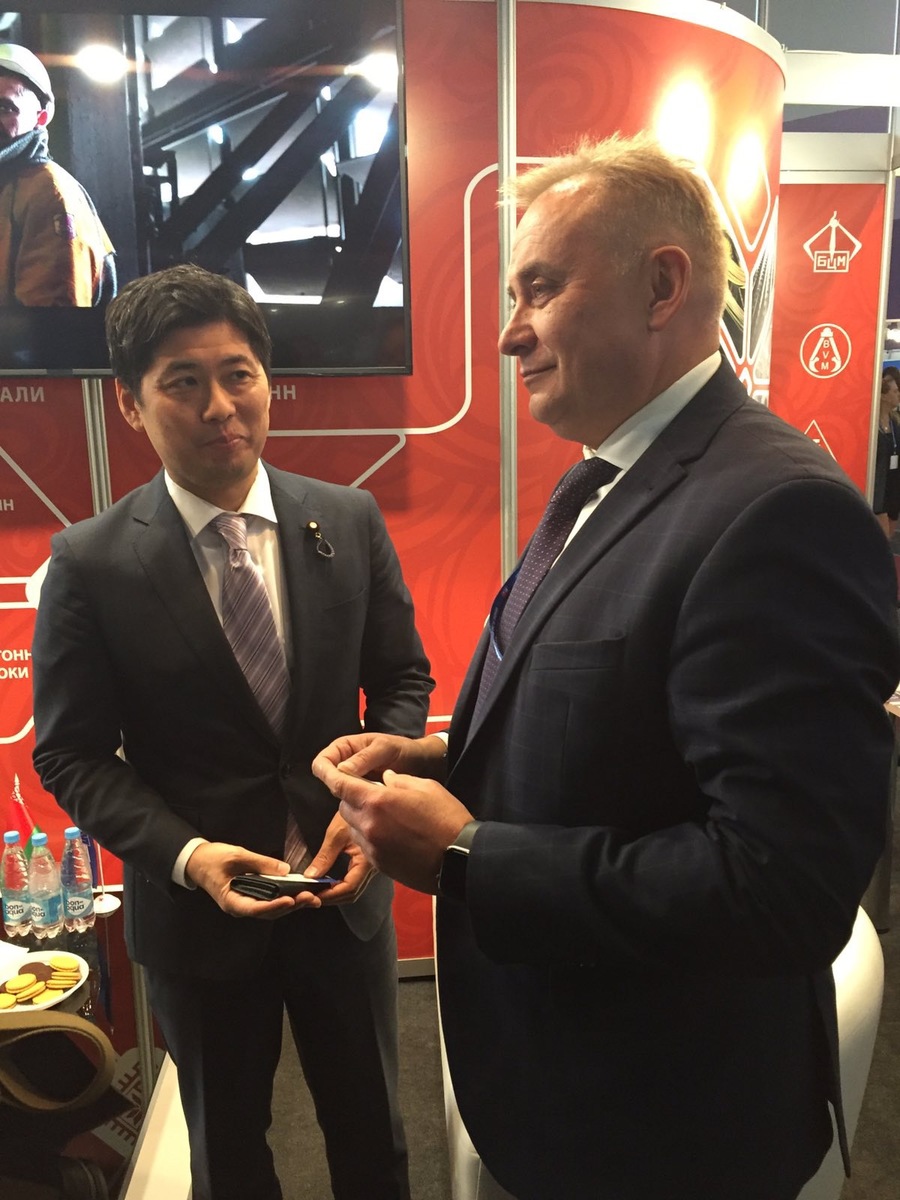 The program of the Japanese business delegation also includes visiting the exposition of the Belarusian Industrial and Investment Forum, Hi-Tech Park and the Great Stone Industrial Park, as well as meeting with the administration of the Minsk Regional Executive Committee.